Today I'm talking about your bridal shoes!
An accessory that makes the difference. It can quickly become a real headache for some, but no panic! I am here to help you see things more clearly and above all to ensure that it does not become a real anguish.
Indeed, these days there are no longer really any rules. Many brides choose sneakers (and there are some very pretty ones!), others prefer pumps, or sandals, with or without heels, bare feet…
Anyway feel free ! Because you are
However, I will still guide you a little bit on a case-by-case basis. Because depending on the choice you make, there are still some practical and aesthetic bases that can be useful.
If your dress reveals your feet and you want to bet on this accessory to enhance your outfit, the choice of your shoes will be important.
Would you like to give a very elaborate, sophisticated style to your outfit?
Or do you prefer a simpler style, even downright offbeat / casual?
In general the choice of shoes is done once we have found the dress of our dreams so we can match our pretty feet. But, in the case of a custom dress, you must have chosen early enough to adjust to the fairest length of your dress.
So don't choose your shoes at the last moment! Especially when ordering on the net we can have bad surprises … like receiving two left feet (I speak of experience …)
From a stylistic point of view, a very simple dress will match perfectly with very worked shoes, one will emphasize the other. You can also opt for a total clean look with very simple or even ultra contemporary shoes with, for example, a transparent plexi heel (ultra trendy).
In the case of a dress very worked you can quite choose sophisticated shoes but in this case there rather bet on plain (gold, silver, pastels …) or, while remaining on the plain, go on a model with a nice fancy heel.
So,
For a sophisticated style
The Choice of Heels
Heels are a classic. You can choose the color of your choice, powder pink, gold, silver … for a tender and poetic spirit. Deep red (ultra romantic) to slice and stand out … A nice ice blue too, super trend!
And in addition, according to tradition, blue brings happiness to the bride! Be careful if you opt for an ivory / white shade, it must be almost the same as the dress because if there is too much difference, your shoes may look "yellow" and vice versa.
The Choice of Sandals
They let see your pretty feet. The advantage in summer is to have the foot that breathes.
As for pumps, powder, gold and silver go very well with a dress / ivory. You can also have fun on a pretty pedicure.
For the toes avoid colors too garish, I advise you to stay on soft hues (nude, light pink) or so, very beautiful with gold sandals eg. , the deep red (Bordeaux, dregs of wine …).
The heel height depends on the tolerance of each. If you are not pain-resistant I advise you to have a small pair of shoes with a smaller heel, or even flat shoes, for the end of the evening …
However, there are transparent soles that are glued on the inside to relieve pressure and make you feel more comfortable (at least until the reception).
Also for fine heels, a little trick not to sink into the grass and plow the entire area of ​​your wedding, I advise you to put these little mouthpieces discreet and very effective! (findable easily on Amazon)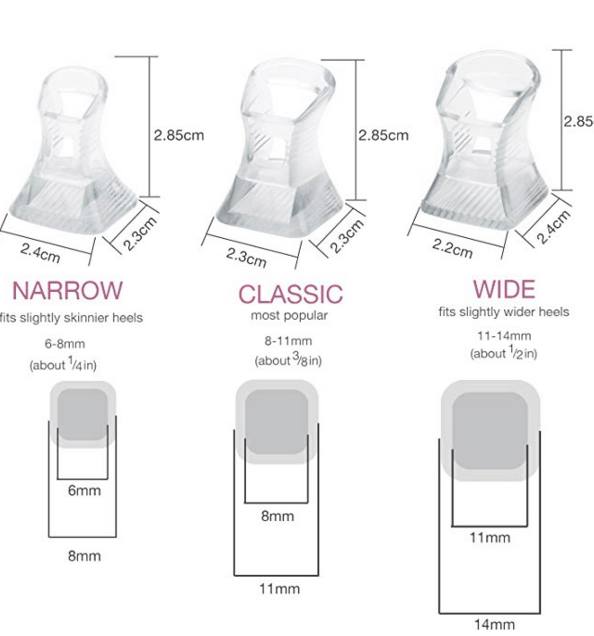 Finally, a little practical advice, do not hesitate to wear your shoes indoors at least 1 month before the wedding to do them and to adapt them to your foot.
---
OUR CRUSHES
---
---
---
BY THEMES
---
---
---
FOR AN ORIGINAL STYLE
THE CHOISE OF SNEAKERS
What's more comfortable than sneakers! Dare a little !
And it is quite possible to combine comfort and aesthetics.
The sneakers comes in various declinations and can be customized
It can be feminine and original.
It brings an offbeat touch to a classic bridal outfit. So why not ! If you do not dare wear them for the ceremony you can have them on hand for the dance floor !
And finally, if you have the soul of an artist, laces in silk ribbons, small pearls, lace … The internet is full of tutorials to customize them as you please.
---
---
BRANDS
(Heels/Sandals)
Ralph and Russo
Freya Rose
Klub Nico
MyTheresa
Steve Madden
Repetto
Minelli
Jimmy Choo
.
(Sneakers)
Puma
Ted Baker
Kenzo
Jonak
Dr Martens
Converse
.
(Low Budgets)
Asos
Newlook
True Decadence