A UNIQUE dress, 100% tailored made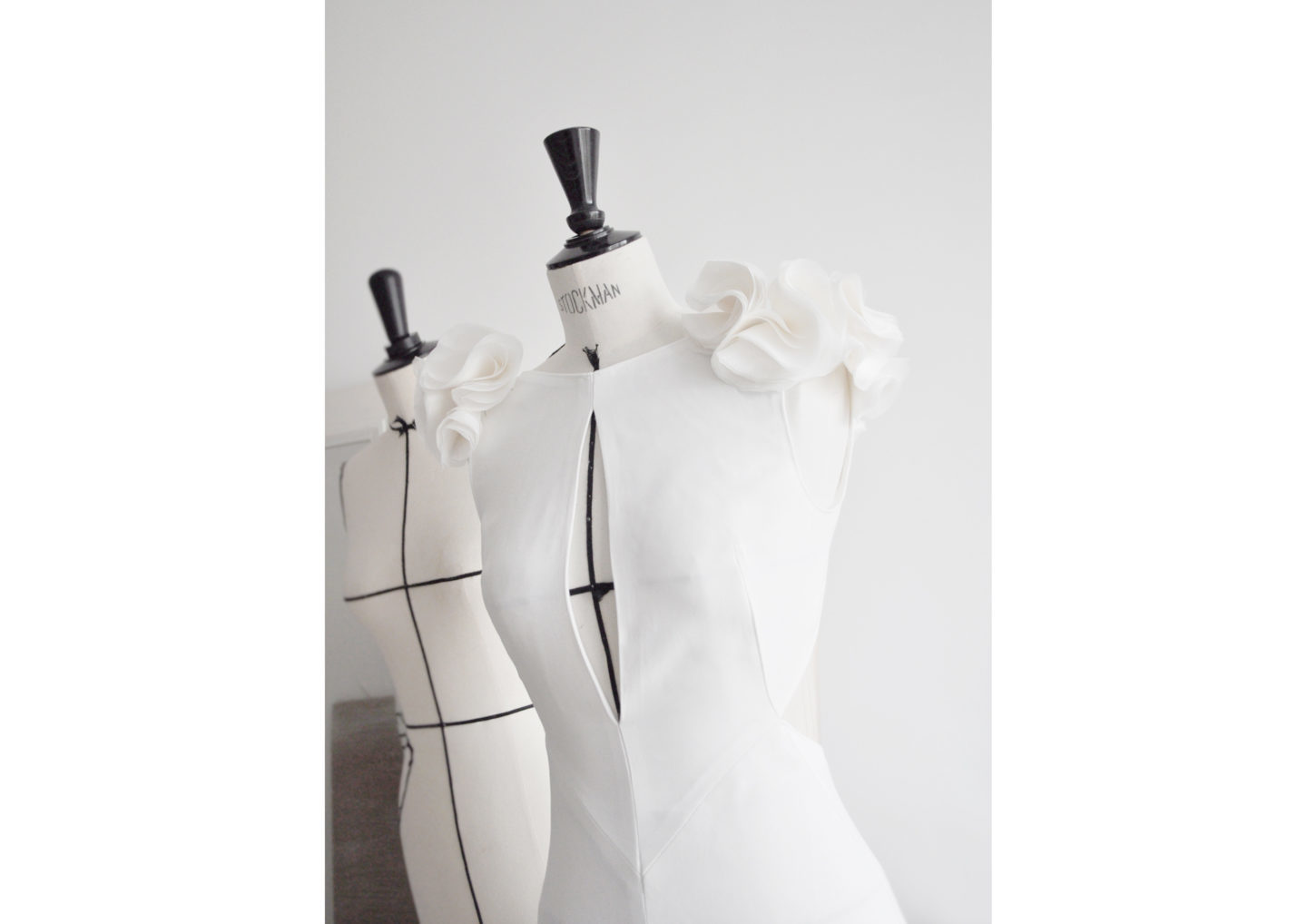 1st step
Meet each other during a 1st free meeting, to discover and discuss your project over tea.
Taking your measurements.
Elaboration of one or more sketches of your dress and issuance of a corresponding quotation
2nd step
Once the quotation has been accepted, the creation of the dress can begin!
1st fitting of the dress made of cotton canvas to perfectly fit the pattern to your body.
Validation with you of volumes, cuts and choice of final fabrics.
3rd step
2nd fitting, you discover the dress in the chosen fabrics, we do the last touch-ups and validation before finishing.
4th step
Final fitting. Your dress is ready! Perfect on you. You can take it with you!
Delivery (3 weeks before the wedding or the event).