Tailor-made, a term often used, wrongly, to refer to half-measures.
To see more clearly and to understand the difference between these two techniques, it seems necessary to me to define them.
Half measure: Existing clothing that is modified and adjusted to our measurements (measurements*).
Tailor-made: Creation of a garment according to our own tastes, criteria, and entirely adapted to us. The custom-made product gives birth to a Unique piece, perfectly adjusted.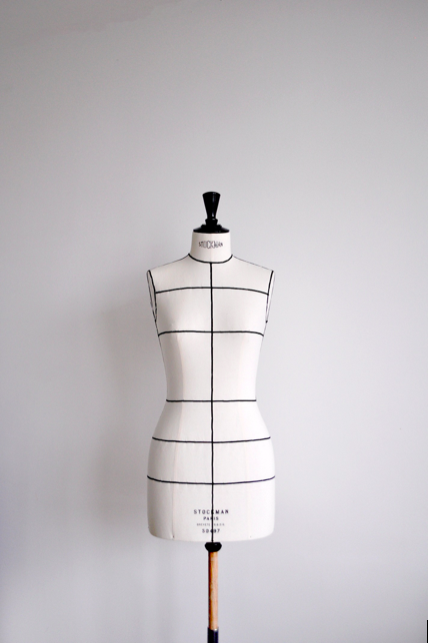 His interest
The tailor-made solution allows an infinite choice in the possible combinations.
Like an Artist who composes his work, everything starts from a blank page on which we can give free rein to our ideas, our desires…
Tailor-made products therefore require a real personalised work, which means that they are generally more expensive than half-measures.
It brings real added value to the garment, which, created especially for you, takes on a whole new dimension.
Clothing is no longer just a piece of clothing but becomes an extension of you. It reflects your person.
Tempted?
If you are tempted by this kind of experience but are not sure how to do it, don't panic!
A designer is an experienced person who will guide you and offer you his know-how so that your dress is perfect for you.
A personalized dress
The choice of style: The style of a garment makes its particularity, its distinction.
If you have a very precise idea of the style of dress you like, you will naturally go to a designer who corresponds to it.
If this is not the case, the designer is able to adapt to your personality and target the shapes and materials best suited to your morphology. (An article on morphologies will follow.) 
The choice of materials: The materials are a direct result of the silhouette designed by the designer. Indeed, depending on whether the shape of the dress is close to the body, voluminous, fluid, vaporous… the fabrics will be different and adapted to the desired result.
There are also materials that reflect more or less light and will therefore be more or less adapted to your morphology. It is therefore important to have a good contact person with you who will be able to advise you.
The creation: In the case of a tailor-made creation, the creator will examine you from every angle and take all the measurements of your body (measurements*) necessary to make your dress.
In general, the creation of andress' prototype (in cotton canvas) allows the designer to adjust the pattern* directly on you during a fitting.
The interest is for you to better visualize and validate the shape, volumes, indentations… so that you feel in harmony with what will be your future dress.
The result: A unique, perfectly fitted dress that suits you and in which you will be sublimated!
So, convinced?
LEXICON
Measurements : Body measurement base. In the case of tailor-made clothing, the pattern* is adapted according to a person's measurements so that the garment fits his body and falls well.
Pattern: A flat diagram defining the different parts of a garment.
Often named and numbered, it indicates, among other things, the seam margins, the direction (straight or bias) and the cutting contours of the fabric that will constitute the garment.